"Towards the city's potential"
Supported by quantitative and user (citizen) experience analysis, Movēre's solutions focus on developing action plans towards more vibrant and liveable cities. Through a wide experience-based social-economical approaches, all proposed scenarios aim to wider and booster the city's own potential via more attractive and smoother interaction with the local economical fabric
Society tends to be less materialistic, prioritising social aspects of mobilities' as per technologies and individual choice.
Car ownership is decreasing while transport and data sharing are widespreading, and exposing an more wider potencial to increase cities' efficient mobilities.
By 2040, most of (if not all) forms of transports are more likely to be decarbonised, more efficient in terms of capacity and integrated within the urban fabric. In this sense, Mobility on Demand (MoD) and Mobility as a Service (MaaS) are faster growing concepts that are already having an important impact in the way we move in the last decade.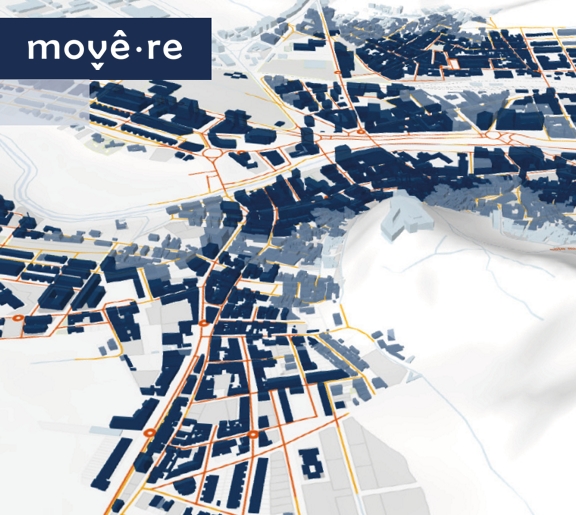 Moving towards more efficient mobilities
Providing public and private customers the necessary solutions to create quality urban spaces and guarantee efficient mobilities in the city via the development of:
Measures and actions towards the reduction of the car-ownership dependency (Sustainable Urban Mobilites' Plan and Company Travel Plans)


Sets of multimodal solutions aiming to wider the spatial coverage and attractiveness of hubs, high-capacity transport lines and points of interests (pedestrian permeability, parking dimensioning, accesibility, restructuration of transport network)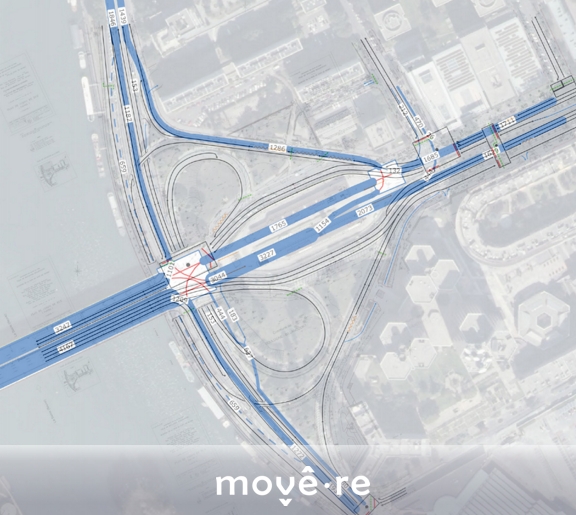 20+ Sustainable Mobility Plans (500.000+ commuters benefited in France, Switzerland and Spain)
3 Company Travel Plans (1.200+ workers benefited)
7 Transport Hubs and 2 BRT lines codesigned
Circulation plans for events and public works
Mobility Expertise in Eco-district and Landscape Plans
Co-creation of guidelines for cross-sectoral plans (energy and mobility) harmonization
Awarded by the Transport Authority of Istanbul and the World Urban Campaign by UNHabitat

Manual directional traffic loads analysis are ideal to complete/add value in strategic locations, helping to generate a wider coverage of traffic data
Doing whatever possible to facilitate this evolution and wider cities' potential is in our hands as mobilities' changemakers